AMBA's goals and priorities are at the forefront of designing a strong convention program with clear outcomes. As a result, the Convention 2018 program is tightly aligned to this year's multiple birth awareness week theme of "Strength in Numbers". This year's event covers a broad spectrum of interpretation on numbers and what they mean to our audience. When designing the convention program, we adopted a detailed process of defining "numbers", discussing the outcomes we wanted for attendees, what attendees would learn and take away from the weekend, and what types of sessions were best to ensure we delivered on those commitments.
We are excited to launch the inaugural "AMBA Club Unite" exhibition that will feature for the first time on Day 1 at 2018 convention, celebrating the centres of excellence within our club and volunteer base.
Plenary sessions are designed for all attendees. The expectation is that all attendees participate in the plenary sessions and then move on to selected breakout sessions.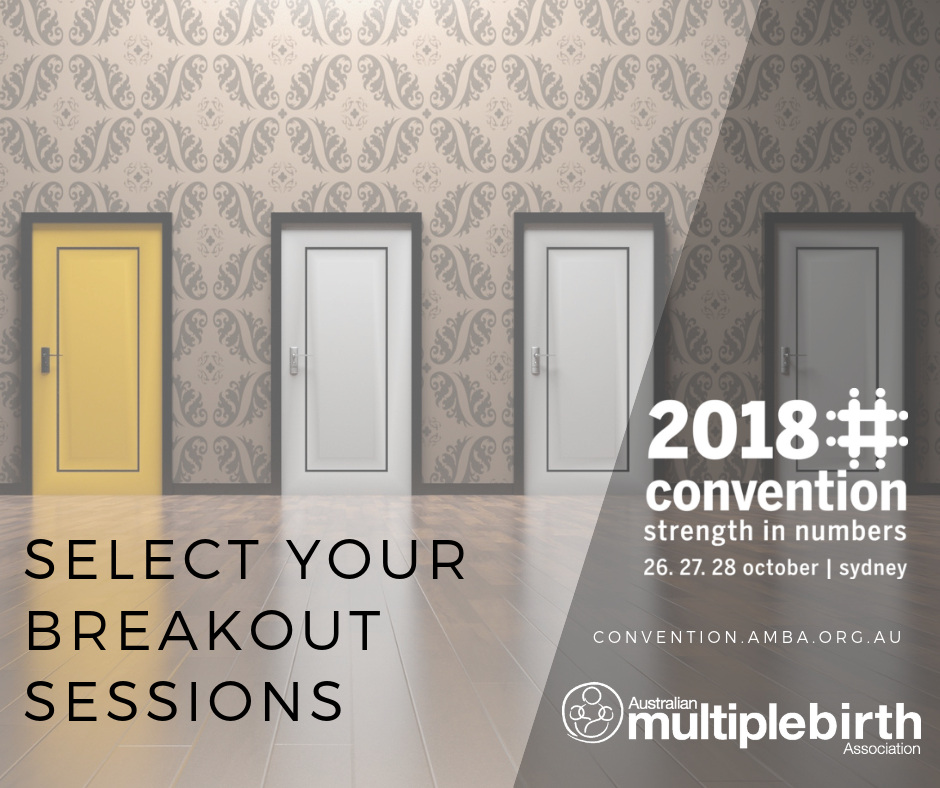 Friday awards dinner
4.00 - 6.30pm

Convention Registration
Grand Ballroom pre-function area

6.30 - 7.00pm

Pre-dinner Drinks
Grand Ballroom pre-function area

7.00 - 11.00pm

"Celebrating our strengths – AMBA Appreciation Awards and welcome dinner"
Grand Ballroom
MC: Simon Miller
Guest Speaker: Kay Whowell
Kay is the inaugural AMBA Chairperson and a life member of NWSMBA